What Services I'm Providing
Improve your website visibility with my knowledge and ideas of SEO services.
In the digital age, having a strong online presence is crucial for businesses to thrive. This is where SEO services come into play. SEO, or Search Engine Optimization, is the practice of optimizing a website to improve its visibility and ranking in search engine results.
I will help to measure and analyze the  data-related processes, systems, or performance indicators to identify areas for improvement of your website performance and potential growth.  I will  develop effective strategies to improve the website's performance and outrank competitors in search engine results.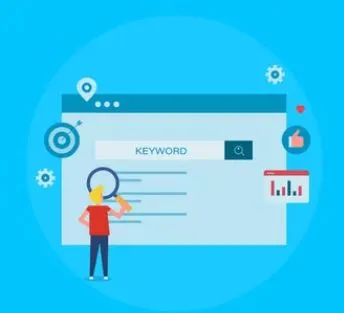 I will find and determine the right  keywords for your businesses, ensuring that your website will target the right potential customers. I will helps in creating optimized content that aligns with user search intent and increases organic traffic to the website.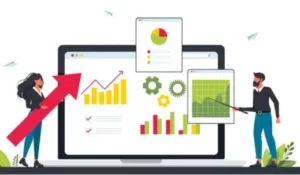 I will help to improves different aspects of the websites by assessing its performance, user experience, search engine optimization (SEO) factors, and overall effectiveness. This involves analyzing various factors such as site structure, page speed, mobile-friendliness, and overall user experience. By identifying areas for improvement through a website audit, SEO experts can make necessary optimizations that enhance both user experience and search engine rankings.
I will find and determine the right keywords for your businesses, ensuring that your website will target the right potential customers . This includes optimizing meta tags, headers, content structure, internal linking, and other on-page elements that influence search engine rankings.
I will improve its search engine rankings and increase its online visibility by getting backlinks from other sites through strategic backlinking, social media engagement and social bookmarking . This includes building high-quality backlinks from reputable websites, social media marketing, influencer outreach, and other strategies aimed at increasing brand exposure and driving organic traffic.
I will optimize the infrastructure of a website by implementing various technical elements and best practices that help search engines crawl, index, and understand a website more effectively. It involves tasks such as XML sitemap creation/submission, robots.txt optimization, canonicalization implementation, schema markup implementation, and more.
I will provide monitoring, evaluating, and optimizing SEO strategies. By leveraging data-driven insights, businesses can improve their online visibility, drive targeted traffic, achieve their SEO goals and presenting that data in a meaningful way to gain insights and make informed decisions. This data helps in measuring the effectiveness of SEO strategies and making informed decisions for further optimization.
SEO services encompass a range of strategies and techniques aimed at improving a website's visibility and ranking in search engine results. From data benchmarking to keyword research, website audits to on-page/off-page optimization, and technical SEO to analytics and reporting – these services are essential for businesses looking to establish a strong online presence and drive targeted organic traffic to their websites. I possess specialized knowledge in optimizing websites for search engines while offering cost-effective solutions. By leveraging their expertise, businesses can gain a competitive edge and achieve sustainable growth through improved organic visibility.